Crane & Hattersley
The comprehensive range of Crane & Hattersley valves are synonymous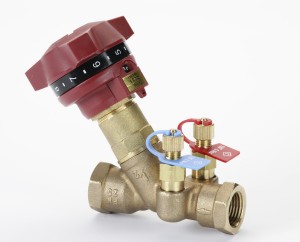 with quality, reliability and service to the very highest standards. The valves are used in a wide range of sectors and applications including mechanical services, heating & ventilation, chemicals, textiles, drugs, waste treatment and power generation sector. They are market leading brands and approved manufacturers under various independent quality schemes, including the British Standards Institution (BSI) Kitemark, ISO9001 accredited and approved by WRAS. Crane has recently added pressure independent control valves (PICV) & differential pressure control valves (DPCV) to their range.
Product Range
Ball, gate, globe, check, commissioning, butterfly, strainers
Size: 1/8" to 24"
Connection: Threaded, compression, flanged, grooved
Temperature: -10°C to 288°C
Pressure: Up to 64bar (often dependent on size)
Finish: Bronze, cast iron, ductile iron, stainless, DZR, malleable iron
For more information, click on the manufactures logo. You may need to disable 'pop up' blocker.