Our Promise
Service
No secret has ever been made that our vision since the company was founded was to offer value through service, making sure our customers never fall short on their commitments, which will hopefully lead to them having a long and successful trading history like ours. We have a National transport manager dedicated to making sure all our branches have the facilities on hand to meet demands of the external climate. This has lead to investment in vehicles to increase delivery options and reduce lead times. On occasions when the facilities aren't available, we send via carrier to meet customer obligations. Smith Brothers aim to supply, support and succeed in meeting your expectations.
Stock 
While other competitors reduce stock levels to improve cash flow or minimise investment, SBS still remain commitment to hold sufficient core product stock levels to make sure we can support our trade counters while being able to draw from such reserve to support different stages within a project. Our service and stock has on many occasions fulfilled project work or back orders after customers have been let down else where. SBS always aim to keep the customer informed from start to finish.
Staff
One of the key areas to our success has been the investment in people throughout the business. Committed, helpful and product knowledgeable staff with excellent reputations within the industry have been key to maintaining our success. Building upon those foundations the business aims to also work closely with suppliers so information, training and relationships maintain a high level to the benefit of the customer.
Understanding YOUR individual requirements
SBS hasn't been trading since the 19th century without getting to understand how every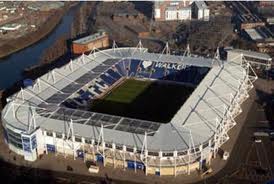 customer requires service excellent in different ways. We aim to work closely with each customer to help support there business tailored to suit them, whether it be site visits, product knowledge, product cost savings, meeting specified requirements or simply offering the efficiency which has kept us trading for over 100 years!! SBS has assisted customers in various countries and serviced major projects of numerous hotels, hospitals, schools, sporting venues including the Olympics and many other household developments. With head office based in Leicester, SBS we're delighted to be one of the main distributors supporting the build of the King Power Stadium (previously known as the Walkers Stadium), home to LCFC.