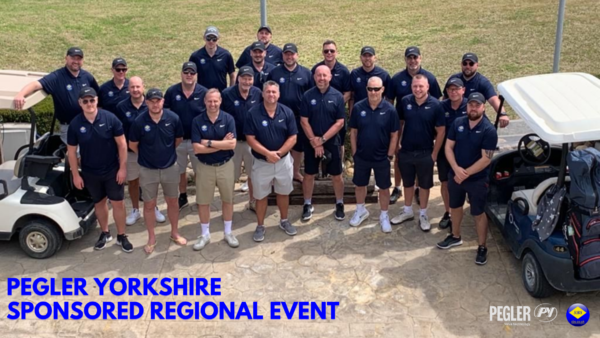 Pegler Yorkshire sponsored Regional Event
Smith Brothers' Midlands region recently hosted a golf trip abroad with their top customers between the 7th and 10th of April in Benidorm, Spain. The event, kindly supported, and attended by main sponsor Pegler Yorkshire was highly anticipated by all attendees as it was the business's first trip abroad since the emergence of the Covid-19 pandemic.
The attendees stayed at the Melia Villaitana resort, located on the beautiful Costa Blanca coast. Not only known for its modern facilities and elegant rooms, the resort also has two golf courses with excellent facilities for golfers including a club house, pro-shop and a driving range to practice before stepping up to the first tee.
The Levante Golf Course (par 72), lies between the Finestrat mountains and the Mediterranean Sea. An American style course measuring over 6,576 metres with wide fairways and exquisitely shaped greens. This Championship course has 5 different tee markings with 106 bunkers and three large lakes, making the course challenging for both amateur and professional golfers.
The Poniente Golf Course (par 62) lies on the hill side of a beautiful Mediterranean pine valley, surrounded by magnificent views of the sea. The course measures 3,858 metres and consists of ten par 3 holes and eight par 4 holes. A course with four tee markers making the shorter route an exciting round of approximately 3 hours. The course requires skill from short irons and is still demanding for low handicap players. The course has a typical Mediterranean ecosystem with dense vegetation and dotted with pretty streams.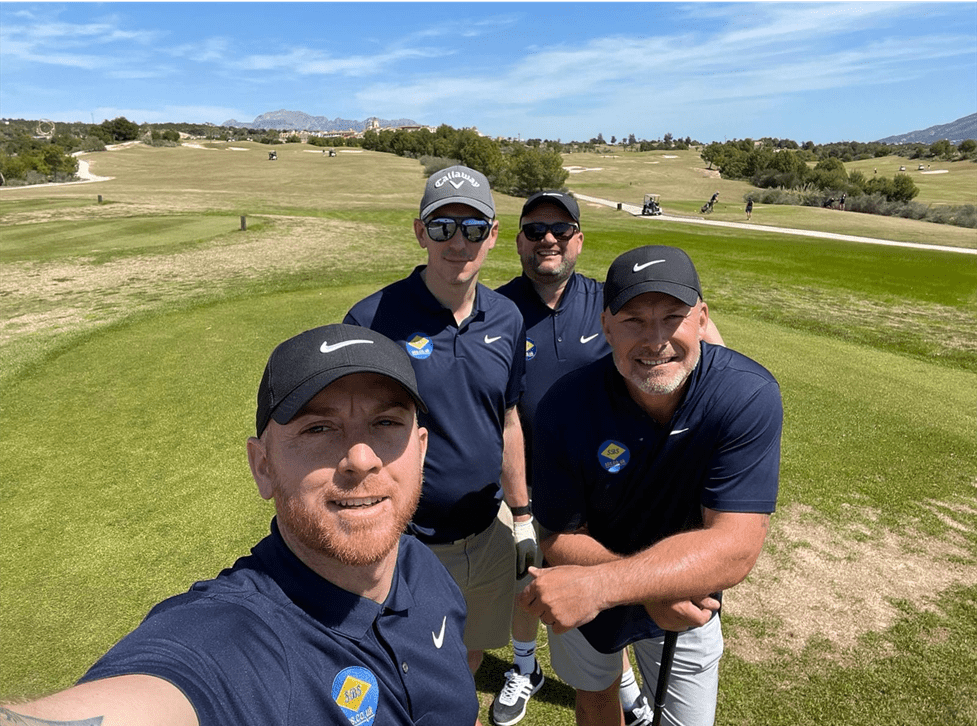 Arrival
After being presented with their commemorative SBS golf polo shirts, guests had the opportunity to unwind upon arrival before a 9-hole Texas Scramble (first tee time). This really set the tone for the evening which comprised of a long-awaited catch up, banter and maybe most importantly, a sense of normalcy as this was Smith Brothers' first overseas golf trip since the lockdown restrictions were lifted.
Hotel/pool relaxation & drinking time
The following day began with a delicious breakfast at the hotel. The guests then got the opportunity to enjoy some drinking and relaxing at the hotel pool after their first game. The day was then wrapped with a visit to Benidorm's old town in the evening.
More golf and an evening meal
The next day guests got the chance to play golf and have some post-golf drinks at the hotel. Later that evening, the guests had a fabulous meal at Benidorm's Halfway House Restaurant, which allowed them to unwind and network.
Pegler Yorkshire
Smith Brothers' first golf trip in three years proved to be a great success thanks to main sponsor Pegler Yorkshire, without whom none of this would have been possible.
Pegler Yorkshire has been a market leading brand for commercial valves and fittings for over 100 years. Dedicated to designing, developing, and manufacturing products of the highest quality, click here to learn more.
Terrain
A special thanks also to supporting sponsor Terrain, part of the Polypipe Building Services group, the UK's largest manufacturer of plastic piping systems.