Water Heaters
Commercial electric water heating products, both vented and unvented from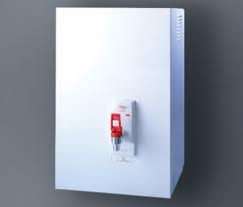 5 to 250 litre capacity are available. This is supplemented by a range of instantaneous water heaters and a wide selection of water chillers. Our range covers hot water requirements from small basin applications up to large washrooms, sports club shower rooms or hairdressing salons and even complete stadiums and office blocks.
Size: 5ltr to 250ltr
Temperature: Up to boiling point
Pressure: 1bar to 7bar
For more information, click on the manufactures logo. You may need to disable 'pop up' blocker.