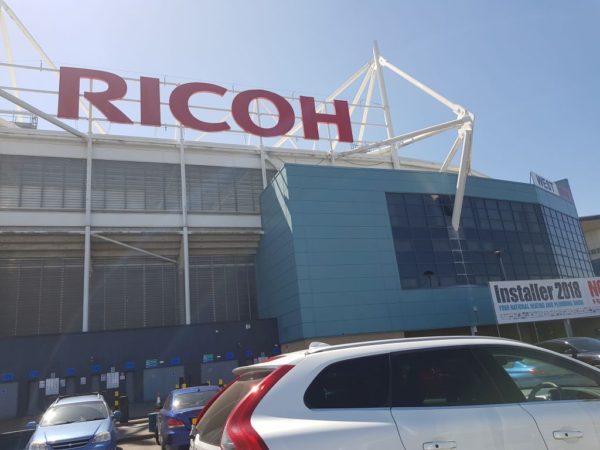 Installer Show 2018
Visiting the Installer show it was pleasing to see so many eager visitors and a wide range of products. The show took place between the dates of 8th – 10 May at the Ricoh Stadium in Coventry. It was a great opportunity to see manufacturers along with keeping up-to-date with new developments and products.
Launched in 2015 this was the Installer's third show and with over 3,000 expected visitors and 100 brands, it was interesting to gauge the support of the three day event. The main aim of the show was to allow installers to get hands-on with latest products, have questions answered by manufacturers and discover opportunities to make installations more efficient for both themselves and their client.
Industry Leaders
During the three day show many industry leaders were giving talks about the current market. A couple of topics discussed was how the market will be affected due to Brexit and GDPR legislation, along with ways to improve as both a business and installer.
Trends
A lot of focus was given this year to product efficiency and visitors would have seen multiple ancillary products for pipework, such as dirt/air separators on display. There were a number of push-fit and even small size press-fit systems on display with various manufacturers. As expected the emerging 'SMART' controls were on display both as a standalone product or technology built-in within existing products.
Suppliers
The show was obviously geared towards the domestic installer, rather than the commercial HVAC market, but a number of suppliers relevant to SBS were exhibiting such as; Daikin, Gastite, Wavin, JG Speedfit, Pegler Yorkshire, IMI Hydronic Engineering, Altecnic, Spirotech, TracPipe, Heatrae Sadia. It was fascinating to see products you never expected to be displayed by certain brands. Daikin with a gas condensing boiler, Wavin with a press-fit system (Tigris) and Peglery Yorkshire with PowerPress (thick wall steel press system).
If you want to know more about who we supply, please click the link below: