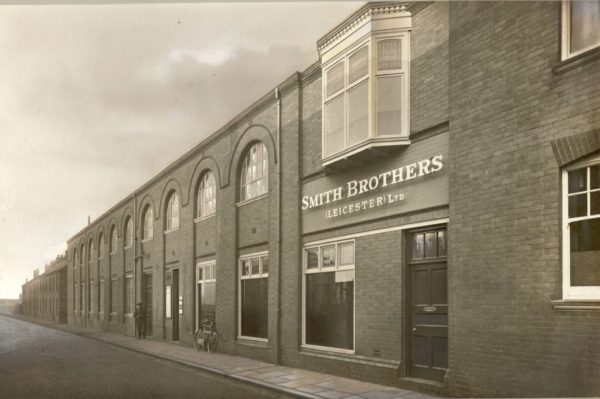 SBL changes famous 'wrong' postcode
Smith Brothers (Leicester) Ltd and Air Plants Dust Extraction Ltd, parent and sister company of Smith Brothers Stores respectively, has finally changed the famous 'wrong' postcode which was leading everyone to the back of the building amongst residential housing. The original postcode was LE2 7PB and has now been corrected to LE2 7QJ. Finally, the world of satellite navigation can now direct people to the location without receiving a phone call – "I'm lost"!!
The reason behind why the postcode was wrong in the first place is an interesting one. It was because a Smith family member stated the wrong postcode to the Post Office, when they needed to register one for the business. It is the reason behind the LE2 7PB which has always given a smile to the Smith family over the years.
Modern postcodes are approaching their 60-year-old birthday after the UK's country-wide postcode system was introduced to speed up mail deliveries. The whole of the UK was divided into postal districts for the first time after a trial run in Norwich back in 1959.
The business moved to Aylestone road in 1902 over 115 years ago, before SBS moved to Blaby in 2016 with the parent company still located at Aylestone road. When postcodes were introduced (around 1959), the business were no different needing to register one with the post office, who rang up a Smith family member to request the information. Instead of following suit of next-door neighbours, Mr Smith decided to mirror the postcode, with one-digit difference, of his home address (about one mile away). The post office never questioned, and LE2 7PB stood the test of time up till 2019.
The business will have many staff members who will be able to recall multiple phone calls directing deliveries and individuals to the correct location or having to forewarn people accordingly. Although such history is so important to the business, the 21st century demands accuracy and therefore the mystery of the 'wrong' forms part of the SBS archive.
If you require more information about the company's history or want to learn more, please click the links below:
History of Smith Brothers Stores