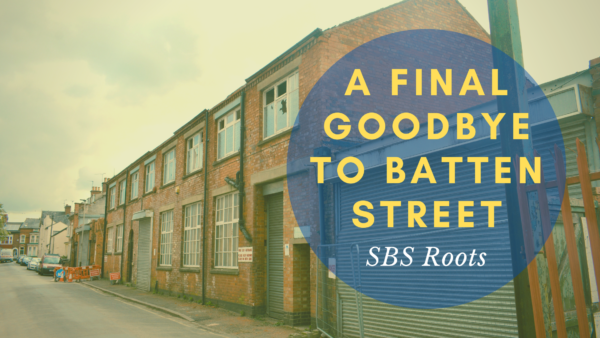 A Final Goodbye to Batten Street; SBS Roots
Today, the Smith Brothers Stores head office and Leicester branch operations are two separate entities. Whilst administration is undertaken in Blaby at the head office, the East Midlands HVAC demand is efficiently supplied via the Leicester branch on the Freemen's Common Industrial Estate. But until 2016, both operations were undertaken from a small and humble premises along Aylestone Road. Towards the old gas works resides Batten Street, where the Smith Brothers relocated to, over 100 years ago in 1902.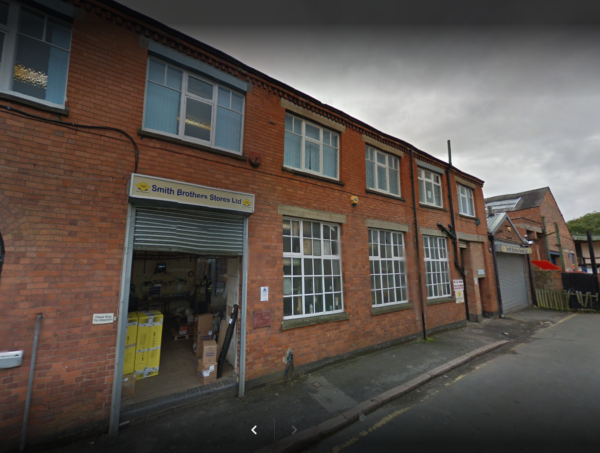 Humble Beginnings
Born in 1874, Smith Brothers Stores founder Walter Smith followed his father's footsteps and became a brewer's clerk in the famous brewery town of Burton-upon-Trent. In 1891 he then became a merchant's clerk and moved to Leicester; it was here later in 1897 when Walter Smith began to concrete the foundations of the business we know today, with Smith Brothers (Leicester) Ltd being officially incorporated in 1907. Along with brothers Ralph and John, Walter began to service and furnish the local textile mills that were opening at the time and whilst the business expanded, new premises were needed. It was in 1902, five years before its official incorporation, when Smith Brothers relocated to Batten Street, where operations remained until 2016.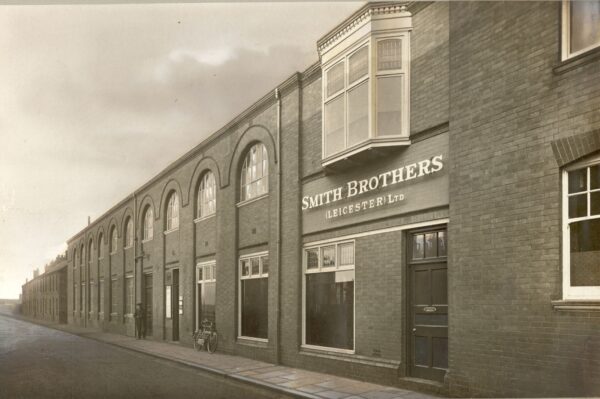 Walter Smith progressed the company leaps and bounds, from manufacturing boilers for the shipping industry using locally sourced iron and steel, to furnishing the hundreds of mills built within Leicester during the first half of the 20th century. Just thirty years later in 1936 Leicester became Europe's richest city behind London due to its manufacturing and exporting capabilities. This was primarily due to its rich textile heritage, of which Smith Brothers were one of the main suppliers and furnishers.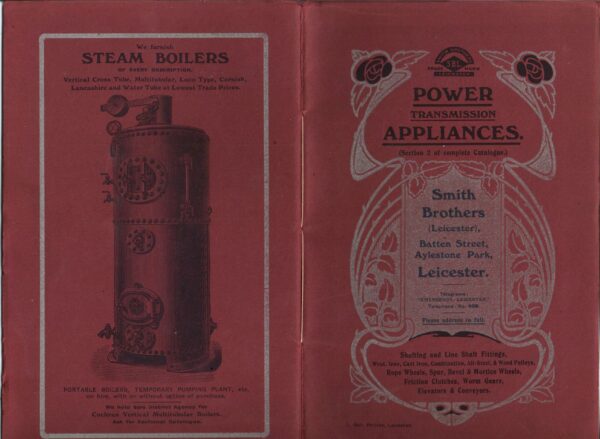 Helping the Textile Industry
From Batten Street, Smith Brothers provided temporary and portable boilers to enable power-driven textile operations. They even opened entirely new opportunities into steam-powered manufacturing and provided innovative textile operations across the county. Providing steam power demands via line shafts and pulleys, Smith Brothers also supplied mechanical solutions and transmission supplies where steam applications were vital for fast and cheap production. Components such as traps, whistles, gauges, injectors, tubes and fittings were supplied to their customers, much like they are today.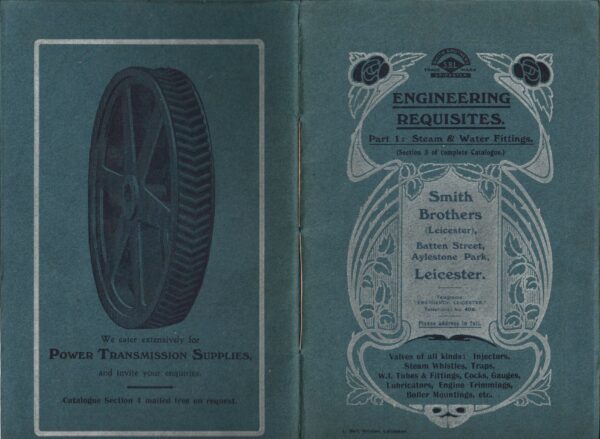 These steam components and boilers were used to either assist with the furnishing and expansion of a mill and its operations, or to provide ongoing servicing and support. By running a line shaft, power can be transmitted inside the mill workings replacing labour intensive manual work. Machines like wool spinners, carding machines and looms could then be powered through a series of pulleys and shafts to save time and provide cheaper labour. Steam power requires considerable care as it runs at such a high pressure to enable power transfer. The valves, piping and mechanics that were supplied all over Leicester by Smith Brothers needed to be well maintained to ensure that such a high-pressure boiler and its components did not fault and potentially explode.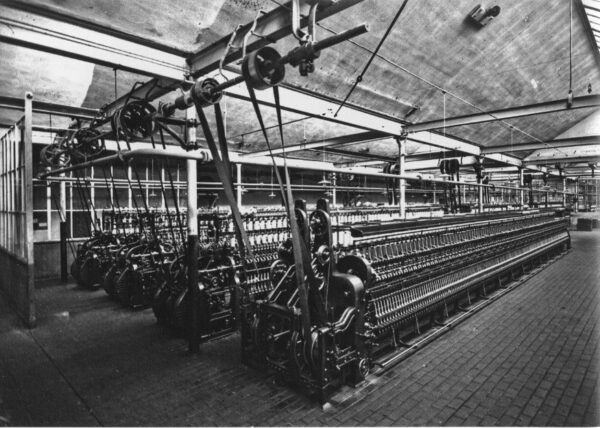 The Building
The Batten Street premises were presumably constructed just before 1902. At the top of the road where Air Plants Ltd is now based, a sister company of Smith Brothers Stores Ltd, the building is marked with a date stone of 1902. The buildings on the site featured an early 20th-century gabled roof and red brick style, decorated in places by rounded brick entrances and neat triangular detailing on the façade. The premises were smart, functional and seemingly designed to humbly fit in with its surroundings. Nestled between the terraced buildings, Aylestone Meadows and the gas works just behind. Smith Brothers had begun a journey that would eventually become a nationwide, multi-million-pound company with 15 branches (and counting) across the UK.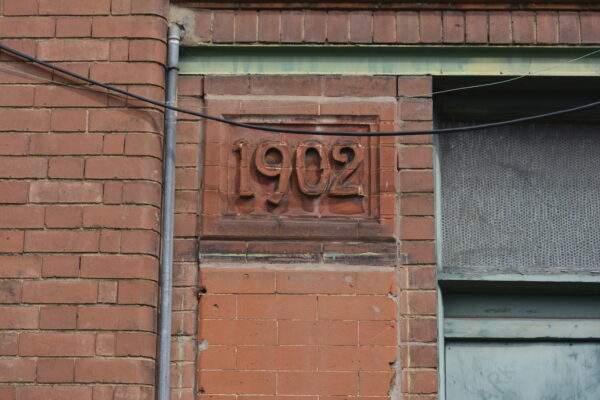 After the 1930s and during the war, the company, like many others, were to assist with the war effort. The railings outside Batten Street for example were scrapped to increase steel supplies for the military. During the post-war boom, by the late 1940s, electrical motors had begun to replace steam power and into the 1960s, the textile mills began to close. Smith Brothers turned to focus on piping and HVAC supplies as the market emerged and today has become one of the largest independent merchants supplying HVAC solutions across the UK.
Famously, A Smith family member was contacted by the post office to register a post code upon their introduction in 1959. Instead of following the same suit as next-door neighbours, Mr Smith decided to mirror the postcode of his home address (Situated a mile away) with a one-digit difference. For years, visitors would often become lost amongst a local residential estate before the postcode was finally corrected in 2019.
The Batten Street premises had seen the company evolve from one industry to another, supplying Leicester city throughout one of the most prolific centuries to date. Moving with the times, supplying vital components from its stores, whilst minimising waiting times and supporting local business and communities. But in 2016 it was time to move to larger premises where all operations of SBS could function to meet a higher demand without disrupting the residents along Batten Street and Aylestone Road. It was then that the company made the move to Freemen's Common for its East Midlands distributions and Blaby for its head office. Since then, the Batten Street site has wound down and since the beginning of 2021, has undergone a complicated demolition to clear the site for a new use.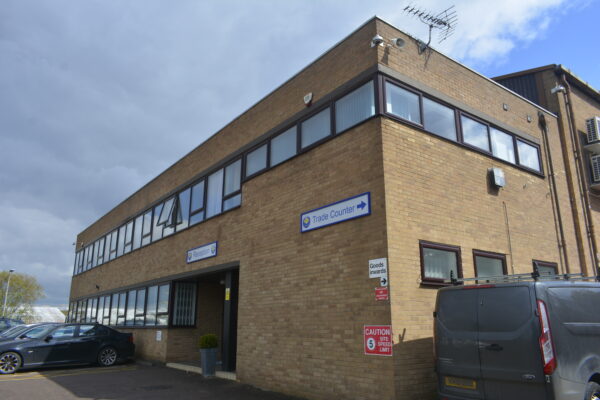 The Demolition
The contractors in charge of the site's clearance, locally based company Newline Demolition, have had to deal with a multitude of issues along the way. Whilst the site was being assessed prior to clearance, it was noted that some sections of the construction were shared with a neighbour's property. Whilst a lot of the clearance was undertaken by machinery, some sections demanded a more delicate approach. It was not long before another assessment found that there were traces of bats living in the roof beams of one section of the property. During this time alternative roosts had to be provided and every slate tile on the affected property had to be removed by hand to encourage the bats to move to their new home toward Aylestone Meadows.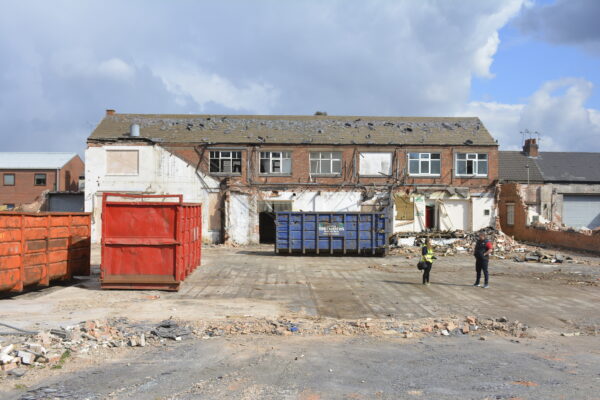 Whilst there are plans to build residential properties on-site, the future for Batten Street is unclear, but what is known is the company's dedication to a greener future. Almost all the materials salvaged on-site will be recycled, even the bricks which have been cleaned and palleted ready for a secondary use. All metals and reusable supplies will be sent to salvage and the rest of the recyclable material will see a second use when it is repurposed for modern application, either as secondary aggregate or as foundations for the next property on-site. Soon we will see Batten street change again into a new use, however its historical importance to the business will never be forgotten.