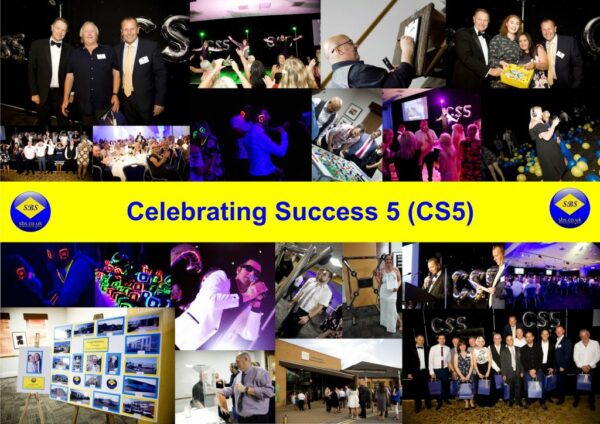 Celebrating Success 5
Smith Brothers believe our staff is an integral part to the business success story. This is the reason why we feel it important to celebrate great achievements by hosting celebrating success 5. This year, our event took place at the East Midlands Conference Centre on the 29th June. The evening allowed staff to invite their partners, to join the celebrations with around 450 people present, just under 250 members of staff, highlighting about 70% attendance of our total staff – great effort.
Due the successful launch of the service awards at CS4, SBS has continued it ever since, and it was no different at celebrating success 5 (CS5). There were 12 people this year that qualified for their 10 years and one person who reached the incredible milestone of 25 years working at Smith Brothers. All staff who reached this special achievement received a letter, certificate and gift, to help the company show their gratitude for such loyalty.
During the speeches, the SBS Directors challenged everyone to a game of heads and tails, where the employees had to guess the outcome of a flip of a coin. After the room was whittled down to just two people, it was a 50/50 chance of winning the prize. On this occasion it was £1,000, all in £5 notes (due to the event name – CS5). However, the finalist acted in the SBS spirit, deciding to split the prize between the two of them.
After the formalities were done, the entertainment could begin, with the staff able to enjoy magicians, Re-Take That (tribute act), silent disco, games and Caricaturist's.
Re-Take That kicked off the entertainment, where it only took a minute to get everyone dancing. The act started off with three members of the band, 'Gary,' 'Mark and 'Howard' who performed some famous tunes. The band then introduced 'Robbie' who performed some classic solo hits before the band came together to finish their set.
Since CS4, the return of the silent disco was highly requested by members of staff, so it made a comeback. The members of staff had a choice of three channels; 90's rave, chart music and a channel where they could request songs. The request channel was a new feature introduced this year along with a balloon drop, UV lights and accessories.
Games available included pacman, table football, Batak reaction and 'crack the code.' The winner of Batak was Danielle Fowell, who had the highest score of 50 on the game. Since no-one cracked the code, Danielle was given the secret code to win the £50 note. The runner up was Adam Walters with a score of 47, who won a bottle of Champagne.
Smith Brothers would like to thank members of staff for their dedication and hard work they put into the business on a daily basis. We hope everyone enjoyed the event, and it was an evening they will never forget.