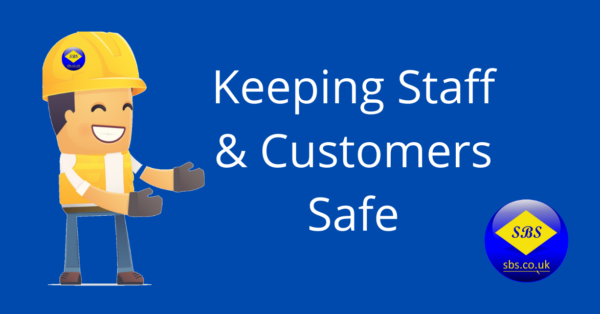 Open for Business – How Smith Brothers are keeping staff and customers safe
The COVID-19 pandemic has presented the industry with its most challenging year in recent memory and has forced all businesses across the UK to adapt quickly to new ways of working in an ever-changing scenario.
Now lockdown restrictions are beginning to ease, and furloughed employees are gradually returning to work, it's imperative to provide a working environment that ensures the safety of both staff and customers.
How are we doing this?
Smith Brothers are constantly reviewing and amending safety measures in accordance with Public Health England, Government and World Health Organisation advice.
Stephen Godwin, SBS Health and Safety Manager said "we've spent considerable time keeping up to date with government and HSE guidance, which includes webinars and acting accordingly. We created an extensive internal COVID-19 policy, which is updated regularly and is communicated to management remotely to assure the policy and procedures are put in place. All branches have acted responsibly, supporting the information and making the necessary changes."
Customers throughout the UK rely on Smith Brothers, which is why it has been essential to regularly review and adapt our COVID-19 policy as the months have progressed. By being pro-active, SBS has been able to remain operational throughout the lockdown period and have continued to service our customers safely, particularly those working on essential projects during lockdown.
Smith Brothers have multiple working environments which need to be taken into consideration when implementing adequate safety measures.
Trade Counters
Trade counter orders are currently being taken in advance, over the phone or by email, which customers then collect from a designated point. Trade counters are being fitted with screens which will work in conjunction with physical barriers, floor markings, signage and controlled access, not forgetting sanitisers and regular cleaning.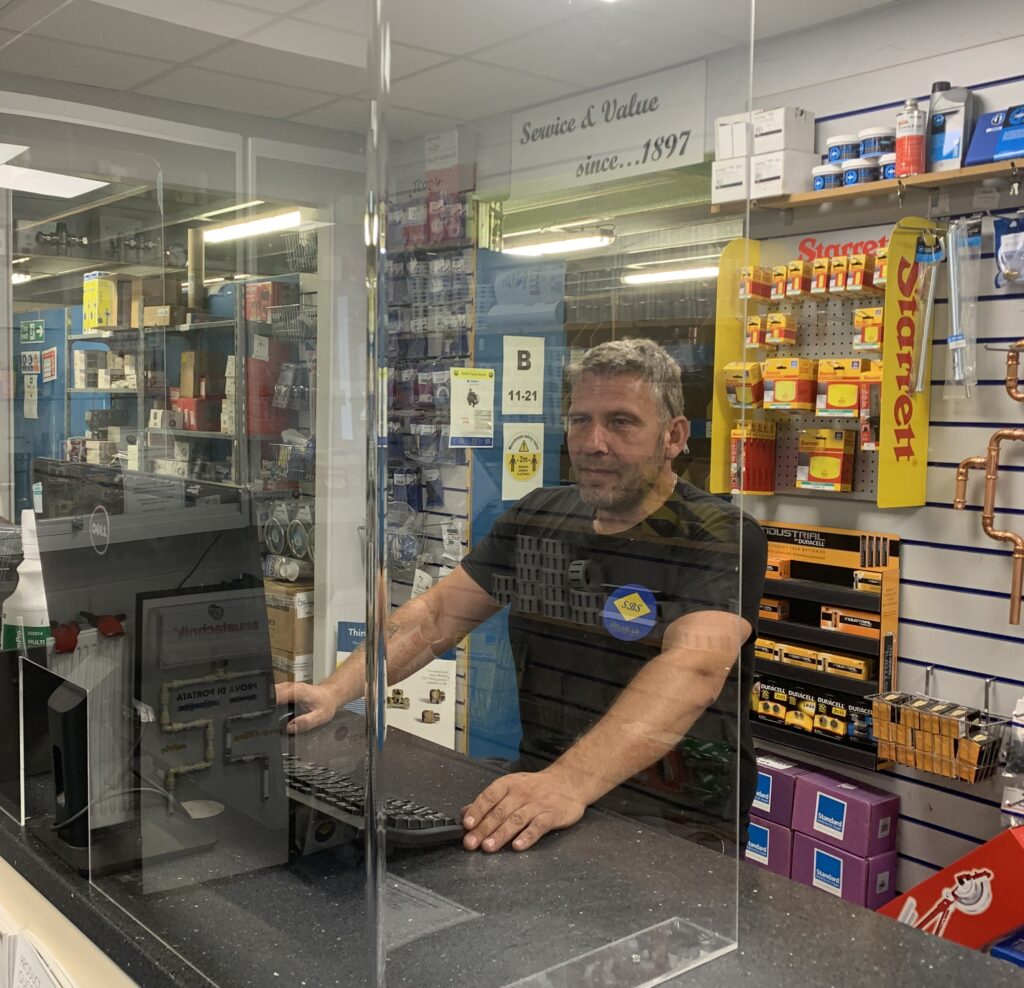 Warehouses
Signage and floor markers are on display to highlight recommended 2 metre social distancing in our warehousing. One-way systems have been introduced in and around areas where adequate distancing cannot be maintained. Staff members working in packing areas are protected by protective screens whilst some branches have rearranged the workplace to achieve safe side by side and back to back working. All equipment is properly sanitised after use.
Sales Offices
All office spaces have been rearranged to accommodate adequate social distancing and desk screens have been fitted where this can't be achieved. Staff are also being encouraged to work from home where possible to minimise contact. All desk, monitors and protective screens are cleaned regularly throughout the day.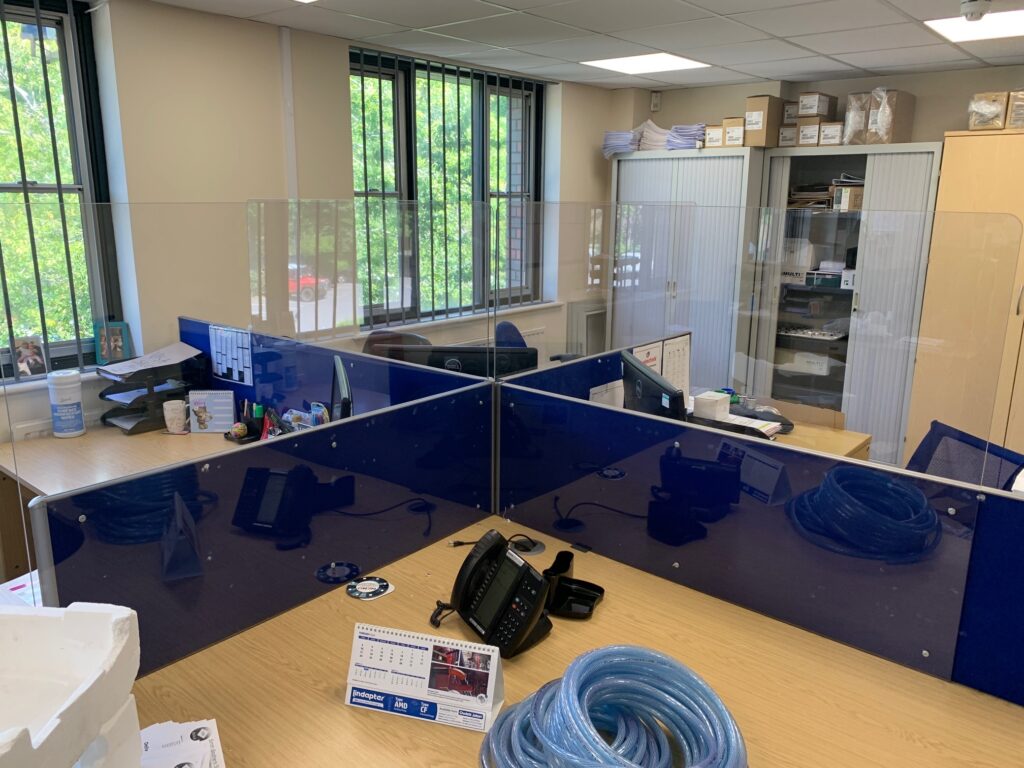 Deliveries
Our objective is to keep both our drivers and customers safe when delivering orders, which is why we have introduced a non-contact delivery service. Our drivers achieve this by unloading the vehicle by themselves (when they can safely do so). Once unloaded, our drivers will then return to the cab whilst the customer collects the delivery. Alternatively, the load can be arranged to be accessed easily by the customer whilst the driver waits in the vehicle cab.
In addition to the above, other universal measures being taken across the business include:
Regular surface and equipment cleaning
Controlled premises access
Restricted unnecessary travel
Remote consultations between SBS staff and customers
Minimised equipment sharing
Issued additional PPE and sanitisers
Staff being encouraged to avoid public transport where possible
Health screening for those on furlough and employees in branch
Service engineers requiring physical access onsite are being asked to maintain social distancing, wash/sanitise, clean-up work area and any touch points, advise of any further requirements via email or phone.
Keeping up to date
Whilst the current guidance is subject to change, it is essential to keep our staff well informed. Therefore, updates and reminders are sent to both branch and senior management on a weekly basis. Staff can also access the most up to date health and safety information at any time through an internal SharePoint area.
Along with the Smith Brothers Health and Safety team, SBS Mental Health First Aiders are also available to speak with employees, and can direct them towards further support services if required.