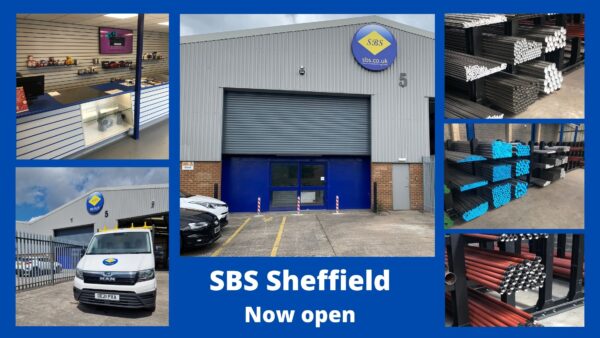 Smith Brothers branch network continues to grow
SBS Sheffield is officially open and with additional branches in Cambridge and High Wycombe coming soon, Smith Brothers' network is set to grow and will soon consist of 17 branches ideally situated across the UK.
Sheffield
SBS Sheffield is located on Tinsley Park Close, just off junction 34 on the M1. Their 22,000 sq. ft. unit was procured with the future in mind, with plenty of space to support additional stock as the branch inevitably grows.
Lee Burgin, our Sheffield Branch Manager has over 22 years of knowledge and experience within the HVAC industry having previously worked for BSS. He has held the titles of Account Manager, Branch Manager, Key Account Director and most recently, Northeast Regional Sales Manager.
Lee said, "My plans for SBS Sheffield is to make the branch the first choice for customers in Sheffield and the surrounding areas."
He continues, "my carefully selected team and I are aiming to provide a first-class service. We will be what the Sheffield customer base has been waiting for by following the SBS promise of staff, stock and service. We are very lucky to have a team who possess a wealth of industry experience from product knowledge to customer relationships, which in turn will enhance the customer's experience."
High Wycombe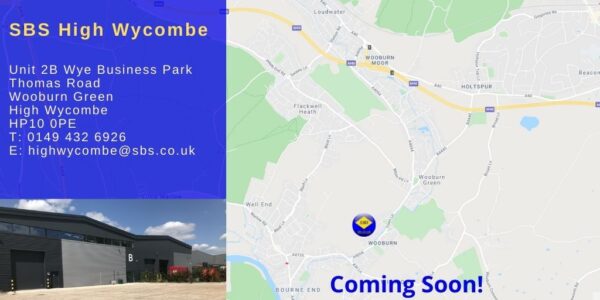 Preparing to open in November, High Wycombe is located within Wye Business Park on Thomas Road in the village of Wooburn Green. The branch is just off the A4094 which can be accessed by junction 3 on the M40.
The appointed Branch Manager Michael House has over 27 years of knowledge within the industry. He started his career at Ashworth Frazer in High Wycombe, before moving to BSS where he started in the warehouse team and progressed to Branch Manager. Prior to joining Smith Brothers, Michael worked in Oxford running a fabrication yard and procurement for the sites.
Michael said, "My plans are to grow and establish SBS High Wycombe as the go to supplier in the area. With this we will help the local businesses to grow by providing them with quality products available for both collection and delivery from our wide stock, our great honest service, and our knowledgeable staff. As we grow, we will take on and train residents from the High Wycombe area. We have already started this approach by employing an apprentice and we hope to continue to offer more employment opportunities as we grow.
Cambridge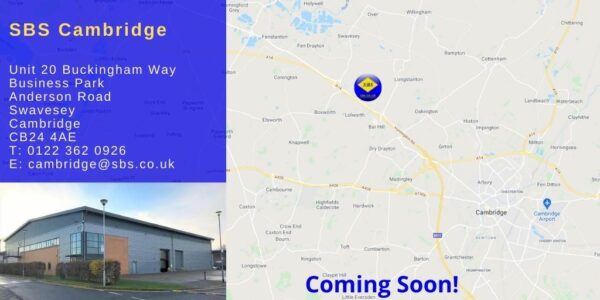 Expected to open officially in the New Year, SBS Cambridge's unit can be accessed via the A14 via junction 24 onto the A1307, which will then lead to Buckingham Way Business Park. The industrial estate can be found within the village of Swavesey.
Sandeep Uppal, former Key Account Manager at BSS will be taking the reins as Branch Manager of SBS Cambridge as is already assembling her team which she describes will be the best in the area.
Sandeep said, "I am really excited about the team I have coming, they're a hard-working and experienced bunch that will go above and beyond for customers. We have a good core range of stock to support the branch when it opens which I think is important. Having the right stock and the right people will allow us to provide a great service to local customers."
She continued, "we have achievable growth plans and will increase our market share within Cambridge. The branch is in a great location straight off the A14, easy for deliveries and getting around the local area. This is also easy for customers who come in and out of Cambridge.
Customer Portal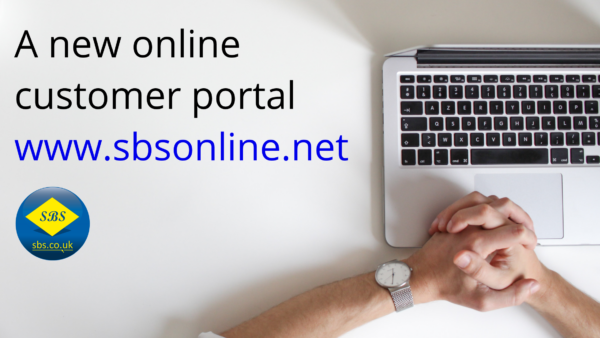 In addition to expanding our branch network, we are also investing to improve our infrastructure to enhance our customer's experience, most recently with the addition of an online portal where customers can now manage their accounts online 24/7.
Click here to learn more about the portal and its future developments.
How do I become a Smith Brothers Customer?
Apply for a trade account today by completing the application form below.
Smith Brothers Credit Account Application Form
Looking for a career with SBS?
As Smith Brothers continues to grow, new vacancies are becoming available at both new and existing branches. Please visit our careers page for more information.