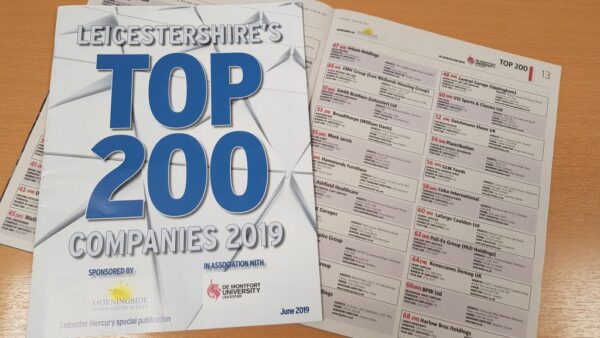 Leicestershire's Top 200 Companies 2019
Smith Brothers (Leicester) Ltd reached 51 in the Leicestershire's top 200 company report this year. The supplement was released on the 19th June 2019, by the Leicester Mercury in association with De Montfort University and sponsored by Morningside Pharmaceuticals.
Since 2018, Smith Brothers have improved by 11 places, as we were positioned at 62 last year. The records show that the turnover has increased by 16.7% and the number of staff have risen by 1.7%. Showing that Smith Brothers is still maintaining a steady year-on-year.
In 2018, we announced the opening of the Newcastle Branch to service the North East area. This branch was added to our Depot network to make 14. Since Newcastle was opened, the branch has surpassed expectations by exceeding the budgets set in the first year, and has helped contribute to the company's good fortunes.
The early signs for 2019 promise another successful year for Smith Brothers as three of our current branches have relocated to new premises. Birmingham and Oldham have moved early in the year and Thurrock have recently announced their move in June. Each unit allows the branches to hold greater stock levels, meaning SBS has greater operational capacity to meet customer requirements within the local area.
The Top 200 list is released annually by the Leicester Mercury and produced by a team of academics and lecturers from De Montfort University. This ranks businesses by turnover that are active, and who are not dormant, or in receivership. The total turnover is made up from the dates of 1st July 2017 – 30th June 2018, with data collected from Companies House. The company's must publish their financial statements between these dates to be featured within the list.
For next year, we are hoping for bigger and better things with more growth partly helped by the relocations of three branches and the expectation of Smith Brothers reaching over £100 million turnover again in 2019!
Read the full listings here.