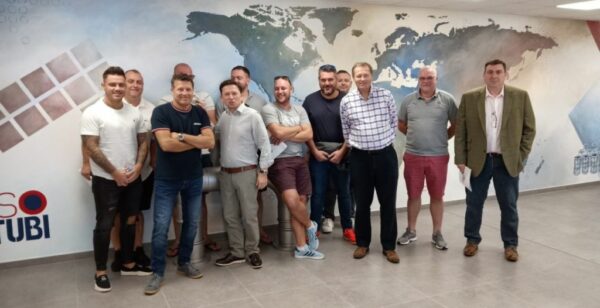 Staff and customers visit Isotubi
Staff and customers of Smith Brothers Stores recently visited Isotubi's factory in Barcelona to learn more about Isotubi's production capabilities and product range, which is exclusively available in the UK at SBS.
Who are Isotubi?
With more than 40 years working with stainless steel tubes and fittings, Isotubi offer a competitive range of products that are both BSi and WRAS approved which are manufactured to meet EN 10312 and EN 10.217-7 standards. Isotubi's factory produces 3 million press fittings and 5000 tonnes of tube annually and exports 70% of their products worldwide.
Isotubi's NUMEPRESS system is available in XXL sizes, ranging from 15mm to 168.3mm, and has a maximum working pressure of 16 bar. Suitable applications include potable water, gas, heating, plumbing, solar, compressed air, steam, fire protection (sprinkler) and mining. The system comes with a 25 year warranty.
Visiting the factory
Upon arrival at the factory the group were whisked away on a tour around Istobui's tube factory and fittings plants where they witnessed the production first hand. They then visited the warehouses and offices where Isotubi representatives divulged further into the capabilities of their product range. Customers had the opportunity to take part in various demonstrations, including the crimping of a 168.3mm fitting.
John Curley, SBS product specification manager said "The trip was very successful in that we took a mixed group of contractors to show them the design and engineering that goes into the production of all Isotubi products. As a company (Isotubi) that only produces in stainless steel the expertise on display was very high".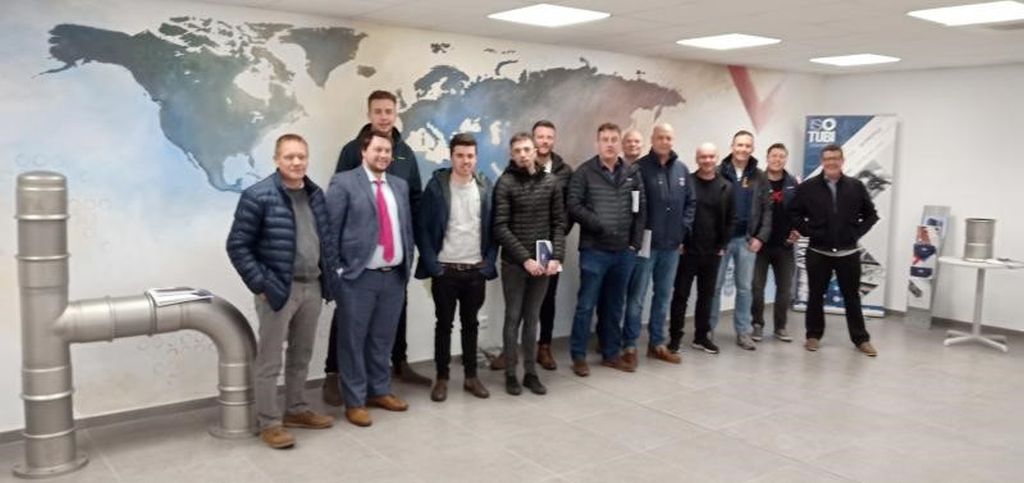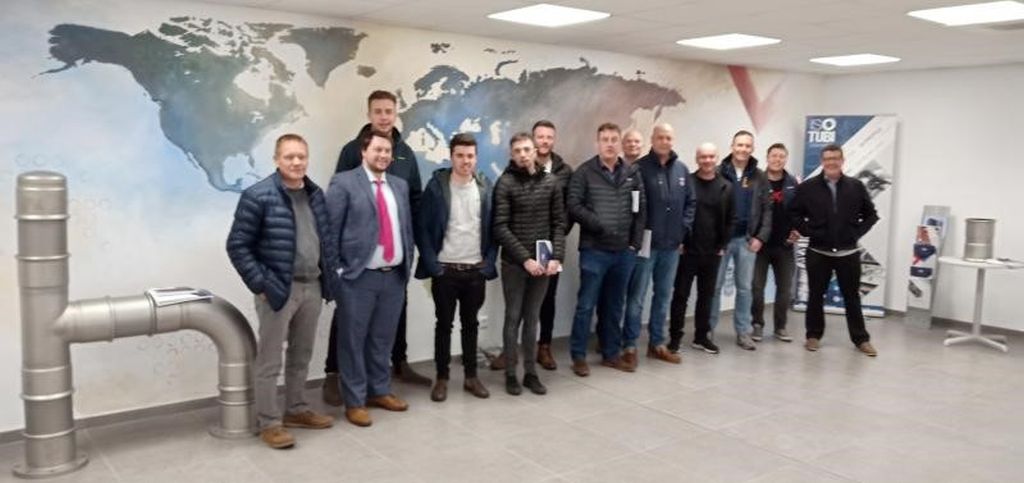 External Activities
In addition to the factory tour, attendees had the opportunity to unwind and explore Barcelona and partake in other Isotubi led activities.
In October, SBS staff and customers from Bristol and Cardiff visited the Codorníu winery, one of the largest producers of Cava in the world where 25m below the ground is a cellar storing over 19 million bottles. Staff also enjoyed a traditional Spanish Tapas meal.
On a more recent visit, the lucky visiting group witnessed Lionel Messi score a 76th Minute winner in Barcelona's 1-0 La Liga win over Granada, at the world famous Camp Nou stadium.
Isotubi's hospitality holds no bounds and these quarterly visits are a great positive for all concerned, helping to develop trust and loyalty with the product. We are grateful for the team at Isotubi for their warm reception and for putting on such informative and fun agendas.
How can I learn more about Isotubi?
To learn more about Isotubi and their product range, please contact your local branch, your allocated ASM or email: newsletter@sbs.co.uk
Further information can be found in the latest Smith Brothers Product Guide and on Isotubi's brand website.