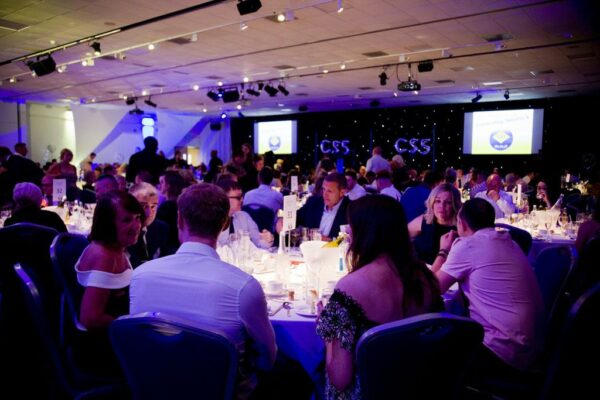 SBS Surpassing Expectations
SBS has once again surpassed expectations by posting record turnover levels in excess of £115 million for the 18/19 trading year, an increase of over 11%.
The continued growth of the business has not gone unrecognised as Smith Brothers have been featured in The Sunday Times Grant Thornton Top Track 250, Leicestershire's top 200 companies and a Top 10 finish in the leading lights supplement, which is available within the Builders' Merchants News. These are just some of the independent references which rank and celebrate businesses based on turnover. To be involved and mentioned in these prestigious publications is a true reflection on Smith Brothers growing success.
Smith Brothers also retained the Wholesaler/Distributor of the Year award at the HVR Awards. The category, sponsored by Baxi Heating, is judged upon a voting system. Winning the award 'back to back' further highlights SBS's position within the industry.
Growth aside, Smith Brothers Stores also boasts a rich heritage having been founded in Leicester back in 1897. A heritage so rich in fact that SBS has been included in the first ever Leicester edition of the Monopoly board game, an achievement that has brought a sense of pride (and fun!) to the business.
Eight-figure turnover branches
Six branches recorded eight-figure turnover in 2019. Leicester, Oldham, Leeds, Birmingham, Heathrow and Rainham all boast the achievement. Leeds and Rainham were the top performing branches both surpassing the £15 million mark.
Birmingham and Oldham
Both Birmingham and Oldham branches relocated to larger premises this year which helped them see a noticeable improvement of around 22% for both.
London
SBS Rainham and SBS Heathrow further strengthened their positions within London as they approached a combined turnover just shy of £30 million. Great things are planned in 2020 because like the branches above, operational capacity has increased with the relocation of Rainham.
Newcastle
Since opening in 2018, SBS Newcastle have exceeded expectations having already reached £4 million. Along with our new tube distribution centre in Smethwick, Smith Brother's ever-growing depot portfolio now totals 15.
Merseyside
The sheer determination of all staff associated with Merseyside prevailed as the branch recorded the strongest percentage growth of any branch by recording a 34.5% increase on the previous year.
Plans for 2020:
Smith Brothers will continue to support customers and businesses by adhering to the SBS promise of Staff, Stock and Service. In addition to England and Wales, SBS has introduced a team to support customers working in the UK but based in Northern Ireland.
With further growth estimated in 2020, Smith Brothers show no signs of slowing down despite the challenges of the current political climate. We look forward to another successful year with some exciting announcements planned in the New Year. You can stay up to date by signing up to the Newsletter.
Our 2020 Product Guide is out now! Download your digital copy today.
Hopefully, we can surpass expectations again next year!!!!