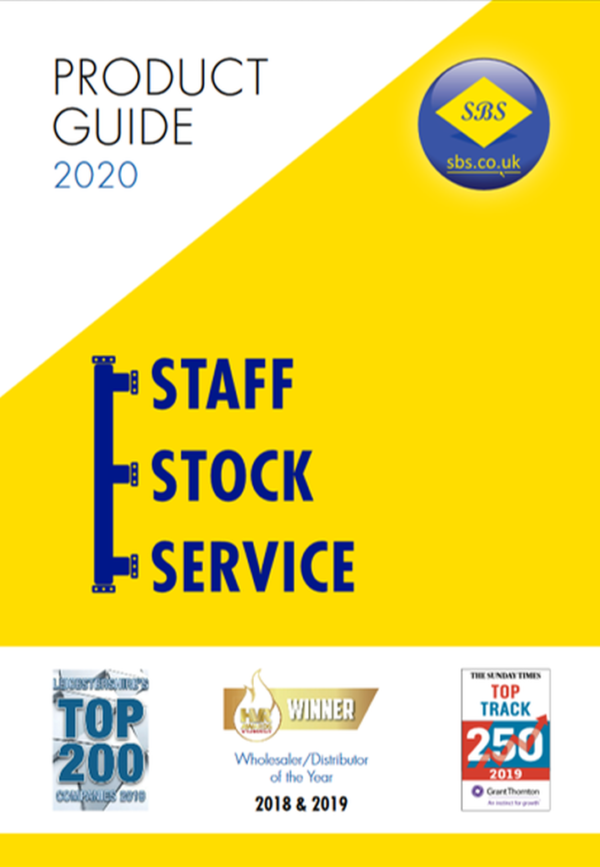 SBS Product Guide 2020
Smith Brothers would like to formally introduce you to our latest product guide, just in time for 2020! SBS has grown substantially since the launch of our last product guide in 2018 so we felt it was time to launch a bigger and better guide for our customers.
The product guide gives readers an insight into the family run business, which dates back to 1897. It features up to date information on the product ranges available at SBS, along with a vital statistics supplement designed to help customers answer those everyday queries.
Company Information
Much has happened at Smith Brothers over the last couple of years. We relocated Birmingham, Oldham and Rainham branches, opened a brand new branch in Newcastle whilst launching a tube distribution centre in Smethwick, taking our total number of depots to 15. Our turnover has increased from £90 million to over £115 million highlighting impressive growth of over 25% in such a short space of time.
Other company highlights since 2018 include:
Product Information
There are over 90 suppliers listed so we decided to split the products into eight simple categories to make the brochure easier to navigate:
Each category is then expanded further, giving readers a snap-shot of the vast product range available at SBS, whilst also highlighting the relevant supply chain. If ever you require more information regarding any SBS product, our knowledgeable members of staff are always on hand to help.
Tool Hire
In case you didn't already know, Smith Brothers also offer an extensive tool hiring service through our award nominated (H&V News Awards) partnership with MEP hire, part of the Hire station group. The partnership has been developed to provide a complete tooling solution that can be delivered straight to your site. Order online through link provided if required; Tool Hire
Vital Statistics
The vital statistics section contains a variety of important industry statistics to help with your everyday questions. These statistics include detailed information on pipe systems by application, flange charts, jointing guides, comparison charts along with tube size, weight and thickness tables to only name a few sections.
How do I gain my own copy?
Pick up your copy of the 2020 SBS Product Guide today by visiting your local trade counter, speaking to your SBS representative, or by downloading a digital copy here.